The services of our 3-star campsite
Claire et Vincent welcome you in Camping Le Bosquet from 13 april to 21 september.
Office is optn from 8am to 7pm.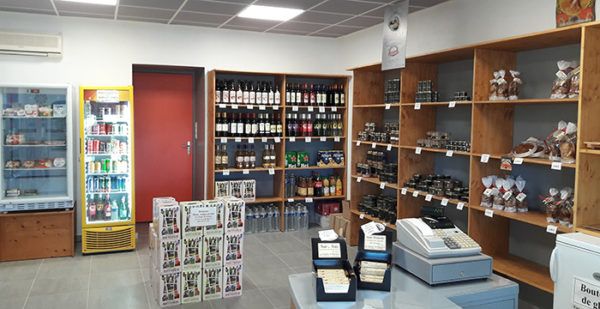 Grocer's shop
Enter into our store, Odile selected specialities of the region (Foie gras, pâté, goose rillette…) but also walnuts cake and craft biscuits. You will take advantage of its selection of wines (Domme wine, Pécharmant, Monbazillac, Bergerac…) as well as drincks, blocks of ice, candy and ice creams..
Every morning, you will find of the fresh bread and croissants.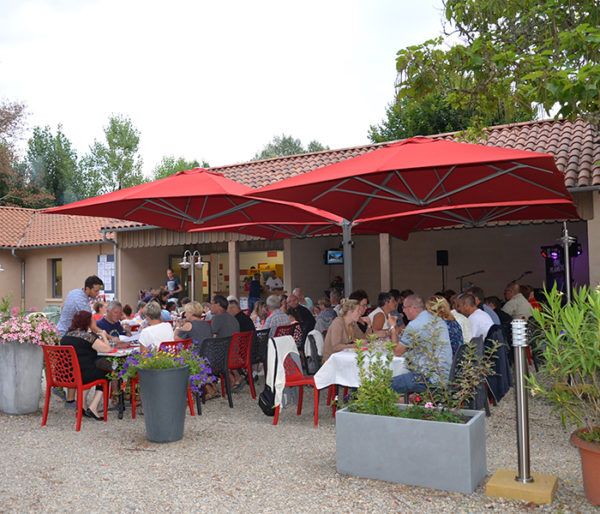 Restaurant and take away meals
For dinner, we propose some take aways but also chips, pizzas and quiches, drinks and ice cream …
At the reception
You will also find a library, TV room and all the tourist information of the area: brochures surrounding sites, market days, summer events …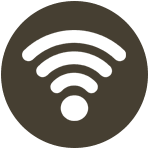 Wifi everywhere on the camping
Internet users have access to WIFI on the campsite.
2 hours per day are provided. Want to stay connected longer, cheap packages are available at the reception.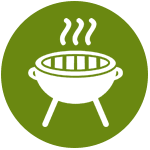 Barbecue
Because the barbecue is a must at the campsite, a barbecue area with picnic tables was arranged.
Sanitary block
The sanitary block adapted for people with disabilities.
The sanitary block was renovated in 2011 and has a baby area (changing table and bath), laundry (washing machine, dryer) and an ironing table.